Apr 28, 2020 03:06 AM Central
about me, bii, brave, breastimplants, broken, courage, dontquit, faith, health, heart, hope, inspiration, love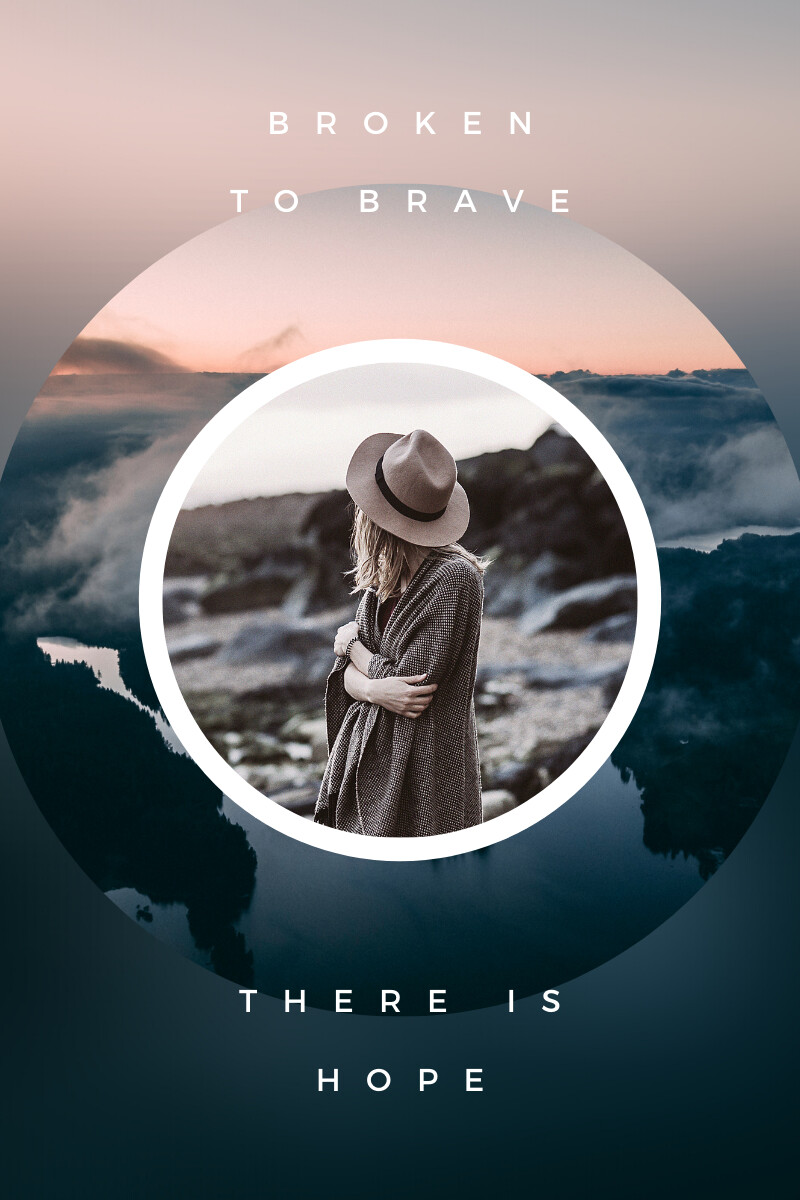 Nearly 30 years ago (August 1990) I made a decision that would change the course of my life in ways I could never imagine. After what I thought was enough research (oh was I wrong) I chose to have breast implants. This was the beginning of a journey that will last a lifetime.

As a result of these implants I began having numerous health issues. I became very ill, had numerous surgeries due to declining health, and experienced extreme depression to the point of prescription antidepressants.

The Fall of 2005 sent me spiraling into what I thought would be the darkest days of my life. In less than three months from August to October my grandmother passed away, we experienced property damage due to a major hurricane, and my sister and nephew were killed in an automobile accident. I literally wanted to die! The emotional trauma was more than I could bare. My heart was truly broken into a million pieces and I knew it would never be the same. I was lost without my sister. I put on a smile for everyone else but inside I was dead.

My story doesn't end here. Being sick and depressed for years, I began to spend more time in bed than out. I prayed desperately for God to please take me home. I did not understand WHY He left me here in such misery and pain. There was not a place on or in my body that did not hurt. There was not a place in my heart that did not hurt. My list of symptoms was so extensive it filled two pages of double columns. I wanted to die! I wanted to give up. But God…

I began to research the implants and could no longer deny the damage they were doing to my body. After reading a book my mom had heard about, I immediately contacted the doctor's office, scheduled a consultation and surgery and my husband and I left on December 8, 2015 heading to Atlanta, Georgia.

Surgery went well but the doctor informed me both of the implants had ruptured. I was feeling fantastic. I was healing very well. All things considered I was doing great. That is until January 4, 2016. I had been on a detox protocol prescribed by my surgeon since surgery. When I awoke this morning, my body was not my own. I could not sit up in the bed or walk without someone holding me up. I was dizzy to the point of vomiting and even the tick-tock of the clock too loud. I spent nearly a week in bed unable to eat or drink for days. The doctors couldn't find an answer. For nearly nine months I was unable to be left alone for any length of time, could not drive, and was completely dependent on someone else for nearly everything. It was during this time I had truly hit rock bottom. I was depressed because I thought the explant surgery would 'heal' me or at least allow me to feel better. I began having anxiety attacks lasting days and days. I had lost all hope of ever living a normal life.

At this point I was taking in excess of 30 pills a day. These ranged from prescriptions for anxiety, depression, hypothyroidism, and hormone replacement therapy to supplements meant to aid my body in detoxing. I had had enough! I dumped the pills, except for the prescriptions because I know to not stop them cold-turkey, and I was done! I began researching holistic and natural ways to heal my body, to get rid of all the toxic mess the implants had distributed, and to get past the depression I had been suffering far too long.

My main focus was the depression because I knew if I mentally felt better, I could tackle the other areas. This time I did thorough research and found the answer for which I was searching. I began using these products faithfully for emotional support. I was praying, walking, journaling, meditating, and eating healthier. It wasn't long and I could breathe again. I smiled. I began to talk with friends again. I began to live again. The depression no longer ruled me. I had hope again.

Once I experienced these wonderful results, I began searching for hormone support. I found the answers and began using what I needed and was able to get off all hormone replacement therapy prescriptions. I have even replaced my thyroid prescription.

Within a few months of beginning my journey to wellness I was able to fly to, stay for 7 days, and attend an amazing convention. All this without a single anxiety attack. This was when I knew things were truly better. When friends saw my travel pictures posted, they were in shock. They wanted to know what I was doing because they knew where I had been. They knew how many times I had cancelled plans with them due to illness or anxiety.

To say the Lord has used these products to give me my life back is not an understatement! I now know WHY God allowed me to experience everything I have suffered. The majority was a result of my own doing but with the strength I have found as a result of these trials and the growth I have gained I would not trade a day. God knew all along I would fail! He knew all along I would suffer! He knew all along He would carry me through! He knew all along someone needed to hear His story through my story.

Looking back over the past 30+ years I have seen the Lord work in mighty ways over and over. He has never left me! He has carried me when I could not go another step. He has been my Strength every single day! He has pieced my heart together in a beautiful mosaic pattern held together by His perfect love. I am blessed to have suffered. I am blessed to share my story of broken to brave. I am blessed with a wonderful supportive family. I am blessed.